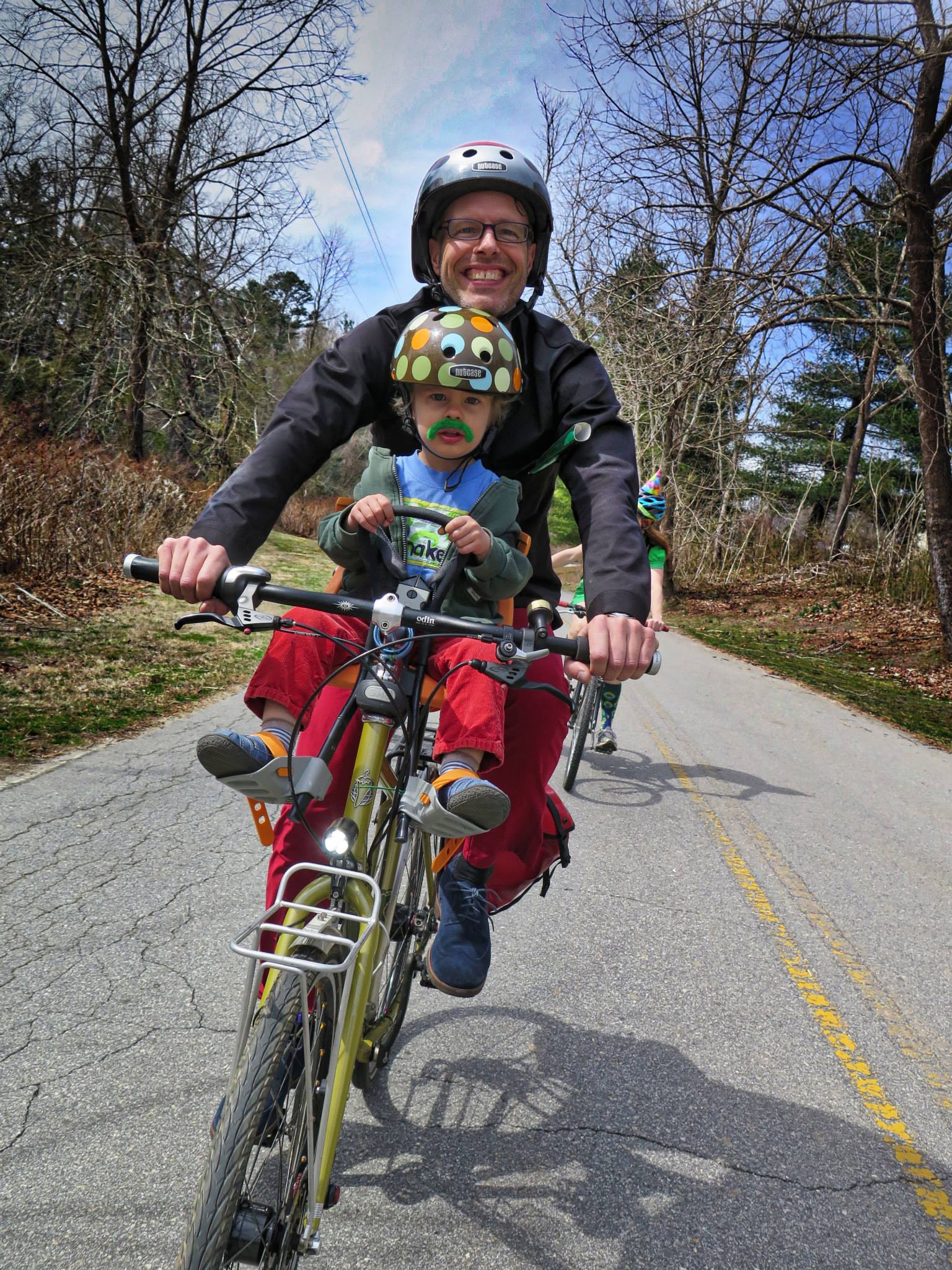 Chris Craig
Most attorneys can steer you toward an intended legal result. A good attorney goes further and prevents you from leaving things undone. The very best attorneys bring a lifetime of experience to guide you, threading the needle of done and undone, time and time again.
What You Want In Your Attorney
Chris Craig's path toward a unique and relevant practice started with a family of lawyers.  Every man in his family was an attorney—both grandfathers, his father, and all of his uncles. Even his mother, though not a lawyer, attended Georgetown Law School. He grew up immersed in discussions about law and justice.
And yet he took a different career path at first; he became an English teacher after graduating college.
Heart Of A Teacher
Teaching changes both the teacher and the pupil. To teach is also to learn and, in some ways, Chris has never stopped teaching. Chris enjoyed proving to students that they already possessed all of the tools necessary for thinking clearly and communicating complex notions effectively. He learned to mediate in the classroom, how to be firm while being fair, and how to advocate for a long-term goals that could be hard to reach.
But what if there was a way to help people like himself make smart decisions for both their families and their businesses, outside of the classroom? This thought led Chris back to the law.
Unexpected Responsibility As A Young Attorney
Immediately after Chris earned his license to practice as a lawyer, he joined a small firm. Almost immediately after that, one of the five lawyers died. Suddenly missing the only attorney willing to work on family law cases, including adoption cases, the firm needed to address the impending crisis… and deal with a large amount of work in the process.  At the time, Chris didn't know the difference between a custody order and a contagious cough.  More than 175 active, mostly angry cases landed on his desk with a giant whomp!  As a young, new associate in the firm, it was suddenly his responsibility to manage and address a huge caseload during very difficult times. Chris says it wasn't just trial-by-fire…. it was trial-by-nuclear-bomb.
Within just three months of taking over the cases, Chris knew that only a collaborative family law approach could provide a truly creative process and the potential for long-term cooperation between couples. Chris spent a significant amount of energy helping separating couples come together to develop a plan for getting themselves safely through the territory of divorce while fully addressing parenting, property division, and cash flow management.
To do this work well, Chris discovered that a good family lawyer has to be adept on a variety of legal issues.
Middle class divorce is an extraordinarily mixed-up matter, involving real estate law, insurance law, small business valuation, small business set up, contract law, employment law, landlord-tenant law, health care law, bankruptcy law, tax law, etc. The list is really endless.
By bringing all of this tangled information together in a clear, guided manner, he helped couples reframe the overwhelming sense of uncertainty and fear of divorce work.
The way Chris practiced law during this time allowed him to be exceptionally creative. He began developing a practice in helping make these elaborate transactions easier on clients.  He began tooling his workshop toward greater efficiency and effectiveness.
A Maturing And Skillful Law Practice
So, like all maturing lawyers who take the lessons of a difficult, variety-filled, early-career practice of law, Chris worked hard to develop unique, streamlined approaches that simplify the repeatable work…and that allow for him to offer clients more hands-on, hand-tailored guidance and attention.
Chris knows that law firm of the future embraces relationships and seeks to be part of your life and community, and distinguishes itself from internet robots offering legal services.  You want more of Chris…not a fungible, everyman document-spewing lawyer….
You want a trusted advisor.
Working with Chris is intentionally unforgettable: he wants to help you become better educated, more knowledgeable, so that you feel an ownership in the outcome.
So for small business owners and entrepreneurs, Chris delivers creative solutions for business setup and avoiding difficulties through proactive planning. He helps you set things  up so you can take necessary entrepreneurial risks. Working with Chris is a great choice for entrepreneurs who need a business lawyer.
For people seeking help with adoption and adoption law, Chris brings empathetic, organized efficiency.  He brings all his skills to the table to ensure that this transition is done fast…and done right.
For estate planning law, Chris seeks to guide you in creating the most appropriate estate plan for you and your family, one that protects your loved ones but that isn't overly complicated or difficult to maintain. He helps protect your kids and your assets when bad stuff happens to you.
Chris is known for utilizing his teaching, collaborative law, and mediation experience to approach clients in a way that empowers them to be proactive in their lives, no matter whether they've sought help starting the family, maintaining the work they've created, or protecting the legacy they've worked to build.
Education
Guilford College, Greensboro, NC
Bachelor of Arts, English, 1992
North Carolina State University, Raleigh, NC
Master of Arts, English, 1995
North Carolina Central University School of Law, Durham, NC
Juris Doctor, 2001
Licenses & Certifications
Certified Family Financial Mediator, 2012
North Carolina Dispute Resolution Commission
Licensed to Practice Law in NC, 2001
North Carolina State Bar